Only 449.00$ for DJI Phantom 3 Standard RC Quadcopter 2.7K HD Camera / GPS / Follow Me / we will pay tariffs in advance when the ship to Europe on Tomtop.com
This is the DJI Phantom 3 Standard Ready-to-Fly Quadcopter with integrated HD camera and 3-Axis gimbal system for HD 2.7K video and 12M still image capturing. Safe, easy, and fun to fly, the Phantom 3 Standard makes it possible for everyone to reach for the sky. With an intuitive flight system, built-in camera, live 720p HD FPV view on mobile devices, and more, the Phantom 3 Standard is an excellent platform for even the newest aerial photography pilots. On top of all that, the included Intelligent Flight battery provides flight times of nearly 25 minutes!
You can see DJI Phantom 3 more review here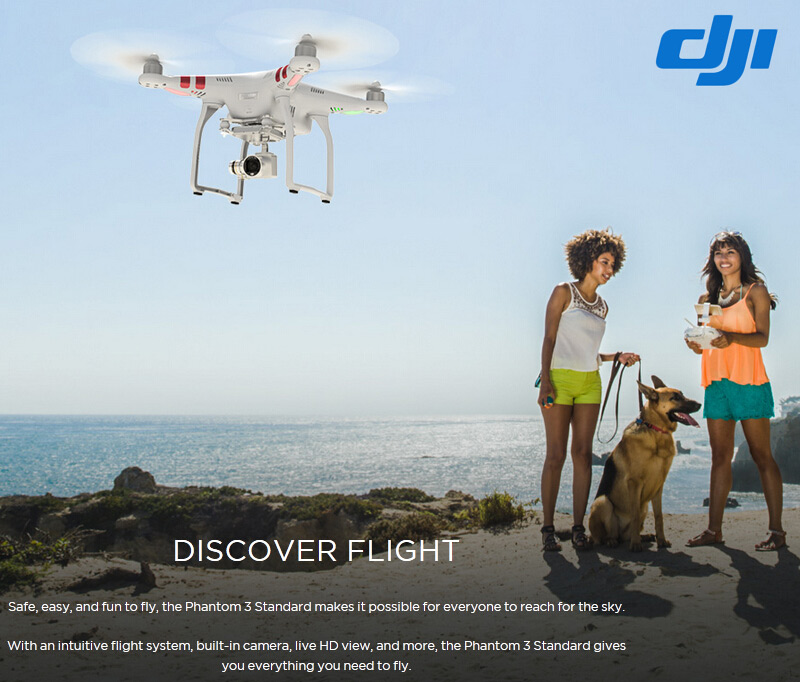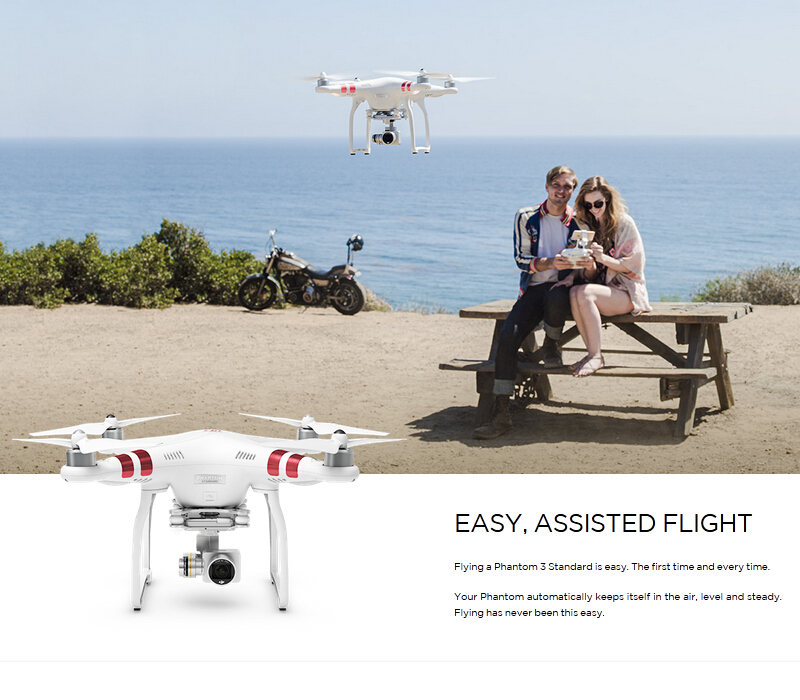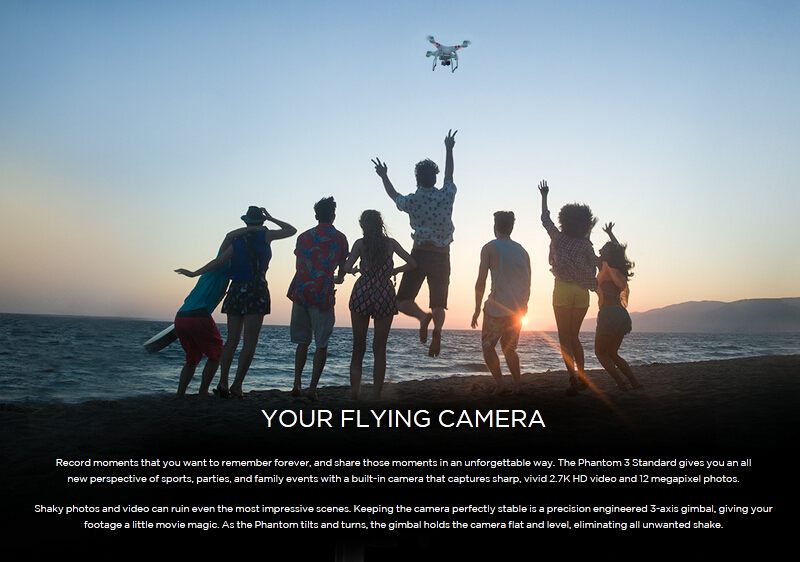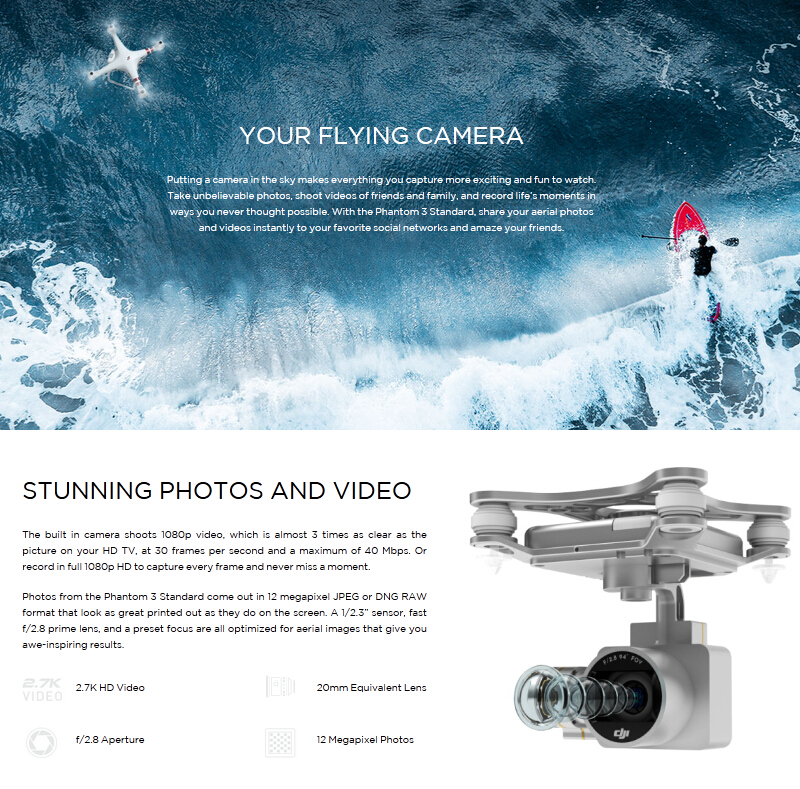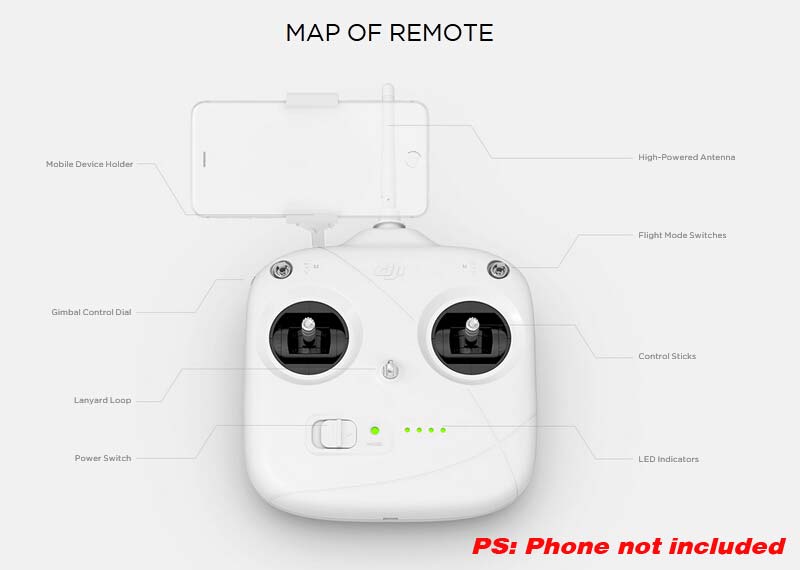 Features:
An intelligent flight system automatically keeps your Phantom 3 Standard in the air and under your control.
Take stunning 2.7K HD videos and 12 Megapixel photos with the integrated aerial camera.
DJI's advanced gimbal stabilization technology gives you movie-quality results no matter how you fly.
A live video feed gives you a 720p HD real-time view of what your camera sees right on your mobile device.
Fly up to 25 minutes on a single charge, and the Intelligent Flight Battery will automatically remind you when power is running low.
Specifications:
Aircraft:
Weight (including battery): 1216g
Max Ascent Speed: 5m/s
Max Descent Speed: 3m/s
Max Speed: 16m/s (ATTI mode, no wind)
Max Altitude Above Sea Level: 6000m
Max Flight Time: Approximately 25 minutes
Operating Temperature: 0 deg C to 40 deg C
Navigation system: Built-in GPS
Gimbal:
Controllable Range: Pitch -90 to +30 deg
Angular Vibration Range +/-0.02 deg
Camera:
Sensor: 1/2.3" Effective pixels:12M
Lens: FOV (Field Of View) 94° 20mm (35mm format equivalent) f/2.8
ISO Range: 100-3200 (video) 100-1600 (photo)
Electronic Shutter Speed: 8s -1/8000s
Image Max Size: 4000*3000
Still Photography Modes
Single Shot
Burst Shooting: 3/5/7 frames
Auto Exposure Bracketing (AEB): 3/5
Bracketed Frames at 0.7EV Bias
Time-lapse